I am completely stuck. I have 7 blog posts started but I just can't finish them. Just stuck. Here are the titles of the blogs I am stuck on.
Life
Crush
Steps
Context
To Look Like A Fox, You Must First Sweat Like A Pig
300
Taking a Break
Most of these are very close to completion but I am missing that final punch to make them happen. It may be a photo. It may be a story. It may be a deep thought (by Jack Handey). Is it the "nude opera" (see video below)? Is it another backyard streak (see
FUN!
)? Is it another vain leg post (see
Legs
)?
Whatever it is, it has me completely stuck! I just can't finish these blogs. Some of them have some great insight from the bunker inside my head. A few are just silly. I really want and need to finish them soon so I can move on with my self appraisal.
I also want to move on with writing my first ever romantic novel with a bit of a naughty twist. I am sure you are laughing right now reading that I am contemplating writing a romantic novel. What is going to be funny though is the look on your face when you buy my first novel and find yourself engrossed in the twisted love affairs I bring to life. Want a preview? I will think about that for another post. Yes that is a tease but I already have you drawn into the fantasy world of my (your) imagination. One thing I do promise is that Fabio will NOT appear on the cover of my steamy tome (yes, tome because it will be scholarly).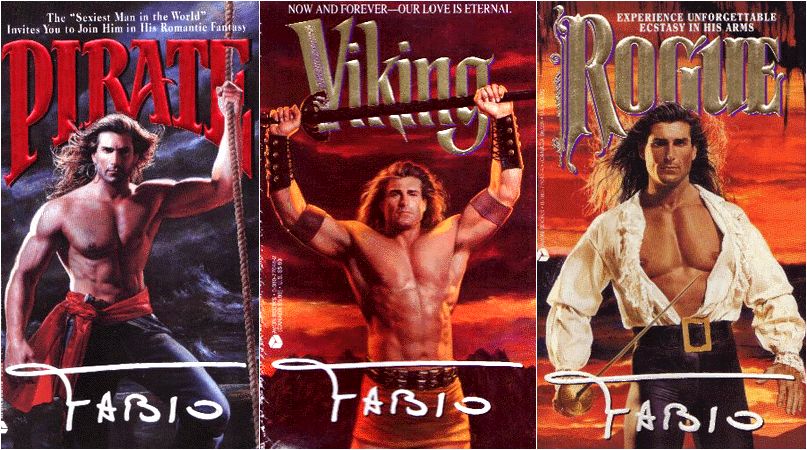 Fabio mock-ups by www.i-mockery.com